Mad Minute stories from Friday, November 9th – Spokane, North Idaho News & Weather KHQ.com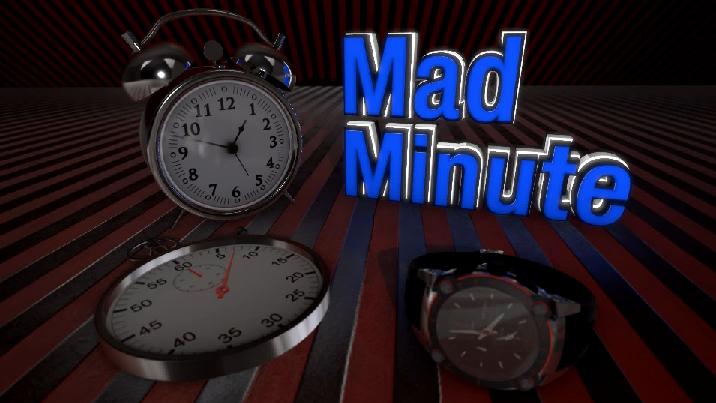 COLUMBUS, Ohio — (WGHP) — A flurry of charges followed after undercover agents found that an Ohio strip club was offering lap dances and drugs in exchange for food stamps, according to a news release.
Agents began investigating Sharkey's, located in Montgomery County, back in May 2017.
Over the course of five months, agents were able to exchange $2,404.87 in food stamps for heroin, fentanyl, carfentanil, cocaine, methamphetamines and lap dances.
Employees and patrons were charged with drug trafficking, food stamp trafficking, aggravated shipment and distribution of heroin, engaging in a pattern of corrupt activity and illegal sexual activity.
In addition, another 44 administrative charges were heard including drug possession, drug sales, engaging in sexual activity, food stamp trafficking and solicitation.
—————————————————————————————————-
PARIS (AP) — Storms, strikes, computer failures — you can now add "your plane has been seized by the government" to the list of things that can delay your flight.
In France, 149 passengers were preparing to take off for London late Thursday when French authorities ordered their Ryanair Boeing 737 impounded.
The budget carrier owed money and it was "regrettable that the state was forced" to evacuate the plane, the civil aviation authority said.
The passengers had gone through passport control and security and were about to walk on the tarmac to board the plane when airport authorities told them to turn around, passenger Boris Hejblum said.
"The airport staff told us there was an issue with the plane," he told The Associated Press in an email.
No Ryanair staff members were available, and the only communication from the airline was two text messages saying simply that the departure was delayed, and a 5-euro ($5.75) voucher for food — "less than what a sandwich cost at the airport café," the 30-year-old Frenchman said.
"I found it strange that the police were the only ones giving us information," he said.
The passengers were put on another flight that finally brought them to London's Stansted airport — five hours late.
The multi-million dollar jet, meanwhile, was released only Friday after Ryanair paid a bill of 525,000 euros ($610,000).
The scene unfolded at the Bordeaux-Merignac airport in western France, where authorities say the airline was ordered to pay back funds that the European Union had declared to be illegal subsidies. Ryanair did not publicly comment on the seizure.
French aviation agency spokesman Eric Heraud said regional authorities who originally gave the subsidies had been trying since 2014 to recover the money, and sent its final legal warning in May. After six months without a response from Ryanair, it decided to act Friday.
The standoff with French authorities will not help Ryanair, which more than most carriers, has come to symbolize budget airlines' relentless focus on the bottom line at the cost of customer service.
Ryanair has become Europe's largest airline by number of passengers by persistently offering some of the cheapest fares available. That ensures its planes are packed.
It then makes extra money with add-on fares. Besides charging for seating choice and food — now standard practice on budget flights the world over — it also has travelers pay for any carry-on bag that's larger than a purse.
It manages to keep its costs down by flying to out of the way airports at odd hours to get cheaper airport slots.
Its CEO, Michael O'Leary, personifies the airline's brash approach, sparring with unions and EU authorities. And despite conceding in 2013 that "we should try to eliminate things that unnecessarily piss people off," the airline retains its reputation as something to be endured for the sake of flying cheaply around Europe.
"I would say we just took it as another Ryanair problem, having no information from them," Hejblum said of Thursday's incident. "When we found out about the seizure, I would say the general sentiment was to blame Ryanair for not complying with the law."
 
—————————————————————————————————-
ANCHORAGE, Alaska (AP) — A commercial fisherman who faked his death to avoid incarceration for a sexual assault has been sentenced to two and a half years in prison.
Federal prosecutors say the Coast Guard spent $384,261 searching for 35-year-old Ryan Meganack after his girlfriend, who was part of the scheme, reported him missing off Port Graham.
Meganack in 2016 faced state charges of sexually assaulting an incapacitated woman.
Investigators determined he swamped his skiff, returned to Port Graham on another boat and hid out near his mother's home. He planned to flee Alaska when the search ended.
The plan went awry when Meganack's girlfriend confessed to his grieving parents that Meganack was not dead.
U.S. District Judge Sharon Gleason ordered Meganack to serve 15 months in prison consecutive to his 15-year state sentence.
—————————————————————————————————-
An Ohio woman's apparent love for Girl Scout cookies led to her arrest.
Noel Hines allegedly stole a "large order of Girl Scout cookies" in March that was intended for a local North College Hill troop, officials with the North College Hill Police Department wrote on Facebook this week.
The woman never returned the cookies or paid for the order, which totaled more than $1,600, according to authorities.
Following "multiple" attempts over the past six months to contact Hines about the cookies, authorities filed theft charges against the woman.
On Tuesday, police arrested Hines while she was at the North College Hill Mayors Court for "unrelated charges," according to the North College Hill Police Department, which joked: "That's the way the cookie crumbles."
—————————————————————————————————-
BRAINTREE, Mass. (AP) — A Massachusetts great-grandfather has won a $100,000 lottery prize by picking the jersey numbers of five members of the World Series-winning Boston Red Sox.
The lottery said in a statement that 84-year-old Jim Aylward Jr., of Templeton, won the prize in Monday's Mass Cash drawing using the numbers 11-16-19-22-25. He claimed his prize Wednesday.
Those are the jersey numbers of Red Sox players Rafael Devers, Andrew Benintendi, Jackie Bradley Jr., Rick Porcello, and World Series MVP Steve Pearce.
The numbers represent "two young stars, a dazzling outfielder, a starting pitcher and the series MVP," the lottery said in a release.
Aylward has five children, nine grandchildren, and four great-grandchildren.
—————————————————————————————————-
Nov. 9 (UPI) — An Australian mother captured video of the moment a mob of kangaroos interrupted her son's soccer game.
Alyssa Simpson, 38, said she was attending her 9-year-old son's soccer game Thursday in Woolgoolga, New South Wales, when the eight kangaroos hopped across the field.
The video shows players and referees steering clear of the marsupials as they hop around on the field.
"I told my son: 'That's who you're playing against today,'" Simpson joked.
—————————————————————————————————-
Nov. 9 (UPI) — A New York City subway train was the unlikely venue for a birthday party that featured a lobster dinner and a pinata.
Amber Asaly, a photographer from California, said her cousin, an event planner, came up with the idea to hold Asaly's 26th birthday aboard the J train Wednesday evening after boarding at the Myrtle-Broadway stop in Brooklyn.
The revelers decorated the train car and sat down to a birthday feast of lobster and spaghetti.
Photos from the event also show the party-goers drinking wine and taking swipes at a pinata.
Asaly said the party lasted until the train turned around in Manhattan and returned to Brooklyn, where they cleaned up before exiting.
—————————————————————————————————-
Nov. 8 (UPI) — A hunter participating in a Burmese python hunt in Florida bagged a record-setting 17-foot, 5-inch snake as part of the state program.
The South Florida Water Management District shared a photo of Kyle Penniston posing with the snake he caught as part of the Python Elimination Program.
Penniston, of Homestead, captured the snake late Monday night on SFWMD lands in Miami-Dade County, the district said.
The district said the total number of snakes eliminated since the program began in March 2017 has now risen to 1,859.
"Just six months after eliminating the first 1,000 pythons from District lands, this program is about to double that total because of a true team effort," said Mike Kirkland, project manager for the Python Elimination Program. "With the Governing Board's unwavering support, District staff and a dedicated group of hunters are working to help control this invasive species and protect native wildlife."
—————————————————————————————————-
Nov. 9 (UPI) — A 200-pound sea lion made a surprise appearance in a California city right outside of the local animal services office.
Palo Alto Animal Services Superintendent Cody Macartney said a parks department employee spotted the sea lion near the Municipal Services Center, where Palo Alto Animal Services is headquartered, before 4:30 a.m. Wednesday.
Macartney said he arrived on the scene to find a handful of utility workers keeping tabs on the animal just outside the fence around the Municipal Services Center.
The superintendent said he unsuccessfully attempted to use a piece of plywood to usher the sea lion into a large dog kennel, but the animal balked. He said he and the workers ended up keeping watch on the sea lion and keeping it from going toward the nearby road while waiting for rescuers from the Marine Mammal Center.
The MMC rescuers were able to capture the sea lion with a net and load it into a cage, but not before two members of the crew and Macartney were stung by yellowjackets from a nest that was disturbed during the struggle.
MMC veterinarians said the sea lion will receive a full exam to make sure it is healthy before being released back into the ocean.
—————————————————————————————————-
Nov. 7 (UPI) — Police in Florida said an officer visited a Walmart store to remove an unwelcome customer — an alligator.
The Port St. Lucie Police Department said officer Michael Connor was dispatched to the local Walmart store Tuesday when employees called around 3:17 a.m. to report a small alligator in the employee break area.
The department tweeted a photo of Connor carrying the 1.5-foot intruder out of the store.
"Officer Connor had to escort an unwelcome shopper at Walmart," the department tweeted. "The little fellow was trespassed and relocated in good health."
The alligator was released into a nearby waterway, police said.