$62.5 million prizemoney bonanza, $75k for losers
The 2019 Australian Open is finally here – and any player who has made the main draw is in for a lucrative time at Melbourne Park.
The total prizemoney pool is $62.5 million, a 14 per cent increase on last year. The singles champions will take home $4.1 million each.
And the first-round losers? Still taken care of, well and truly. For losing straight up, players will pocket $75,000. Winning one match (ie. losing in Round 2) nets players $105,000.
For context, the Australian annual median income (as of June last year) was $55,000. The winners' purses equate to 74.5 years' worth of Average Joe's pay.
Nice work if you can get it (or, you know, if you've worked incredibly hard for your entire life to become an incredibly good tennis player).
Unfortunately, a couple of Australians may well get that first-round cheque. Aussie world No.238 James Duckworth has drawn world No.2 and 17-time Grand Slam winner Rafael Nadal, while the in-form Bernard Tomic copped last year's finalist and former US Open champ Marin Cilic.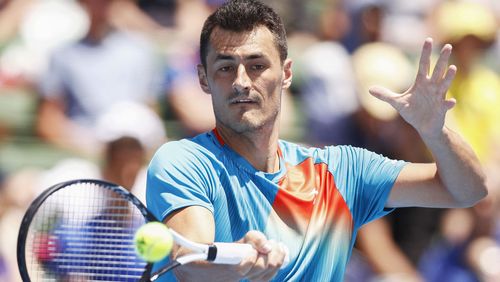 "We make no secret of our commitment to looking after the players as well as we possibly can, and ensuring they have a great experience at the Australian Open," tournament director Craig Tiley said.
"The players are the stars of the show. They bring in the crowds and fill the stadiums, they inspire the next generation to pick up a racquet, and the rest of us to always keep trying, and push the boundaries of what is possible.
"For all of these things and more, we invest significant resources into looking after the players, including state-of-the-art facilities, the world's friendliest player services team and appropriate compensation."
First-round doubles losers pocket $21,000 per team, while players who lost in the first round of singles qualifying earned $15,000.